Industrial Robotics Lab
Industrial Robotics Lab develops new technological solutions for the automation of automobile manufacturing, electronics, metallurgical engineering, food production facility and other industries. In addition, laboratory staff works at the improvement of the contact operations accuracy in a large working envelope.
Team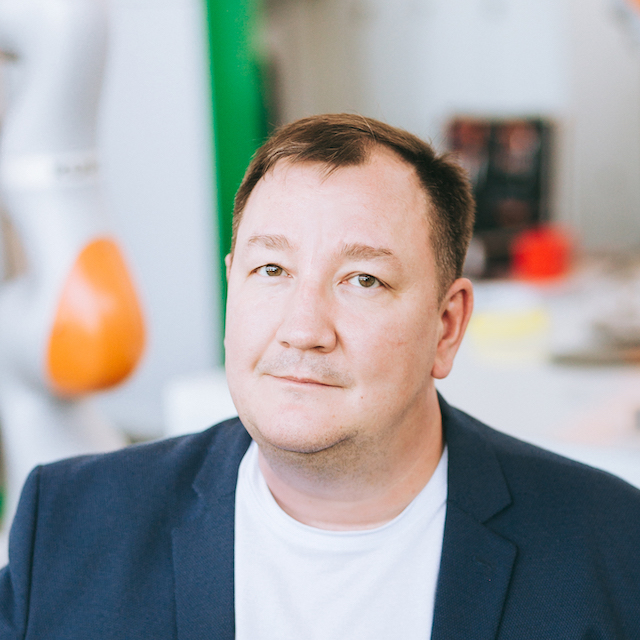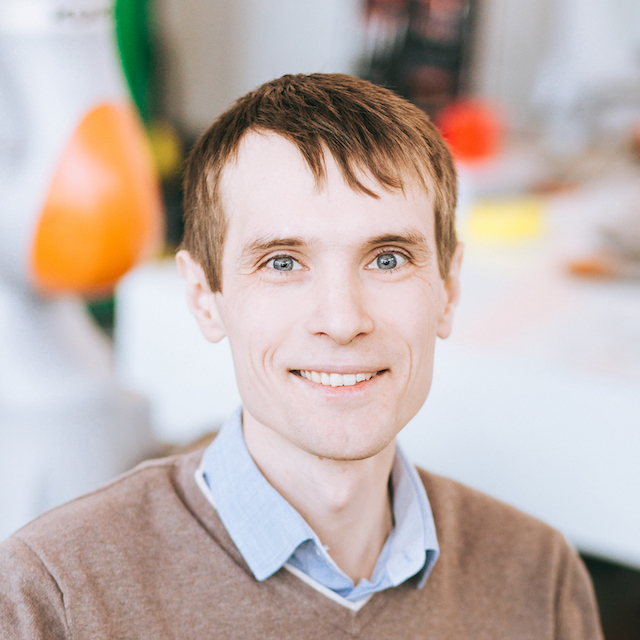 Scientific activity
Research in the fields of industrial robots in cooperation with humans or in close by humans the human-robot interaction by performing technological tasks; control algorithms development for collaborative robots with series elastic actuation; force-torque and tactile sensing for collaborative robots; developing domestic collaborative robots with open system management. 
Research in the field of the new robotic solutions development for different service tasks, warehouse keeping automation, environment and human – service robot interaction interfaces, grouped service robots' control, network protocols for communication and control of service robots' group. 
Research in the field of the locally produced robot drives and actuating mechanisms with high efficiency, series elastic actuation and control algorithms, underactuated systems and control algorithms, systems with different types of drives and control algorithms, series elastic actuators development.
Research in the field of new environments and platforms for robotic systems modeling, universal programming environment and robotic facilities control, new mathematical models to describe the robot's behavior and robotic systems development.

Activities
M

easurement science

Manipulation

Collaborative robotics

Developing of robotic cells and components
Publications
Advancement of MSA-technique for stiffness modeling of serial and parallel robotic manipulators
| | |
| --- | --- |
| Authors: | Alexandr Klimchik, Damien Chablat, Anatol Pashkevich |
| Publisher: | Springer, Cham |
| Source: | ROMANSY 22–Robot Design, Dynamics and Control |
Learn more
Fundamentals of manipulator stiffness modeling using matrix structural analysis.
| | |
| --- | --- |
| Authors: | Alexandr Klimchik, Anatol Pashkevich, Damien Chablat |
| Publisher: | Pergamon |
| Source: | Mechanism and Machine Theory |
Learn more
Projects
Industrial robotics
Development of a hardware-software complex with force moment feedback for an autonomous robotic assembly area
✓ Completed
More
Industrial robotics
Development of methods for identifying models of the interaction of a robot with adaptive compliance with humans and the environment
More